The Atlantic Adra is a 5 person Hot Tub featuring 25 jets, LED Lighting, optional bluetooth audio and smart controls.
The Atlantic hot tub range is manufactured to the highest quality standards, combining the latest high tech features with a premium home spa experience.
RRP- €6,750
People: 5
Seats: 3 sitting + 2 loungers
Dimensions: 2100mm x 2100mm x 930mm
Weight: 460KG/ 1710KG with water
Controls: Gecko InY3 + K500
LED Lighting: Yes
Music: Optional
Ozone: Yes
Insulation: Yes
Electrical Supply Required: 220V/50HZ
Heater: 2KW/220-240VAC
Pumps: 1 x 3 HP
Circulation Pump: No
Total Jets: 25 (inc 23 Lighting Jets)
The Adra (1 Pump Version) features an advanced pump system for a powerful and relaxing hot tub experience.
---
Interested in the Atlantic Adra?
Atlantic Range Key Features
---
Gecko Controller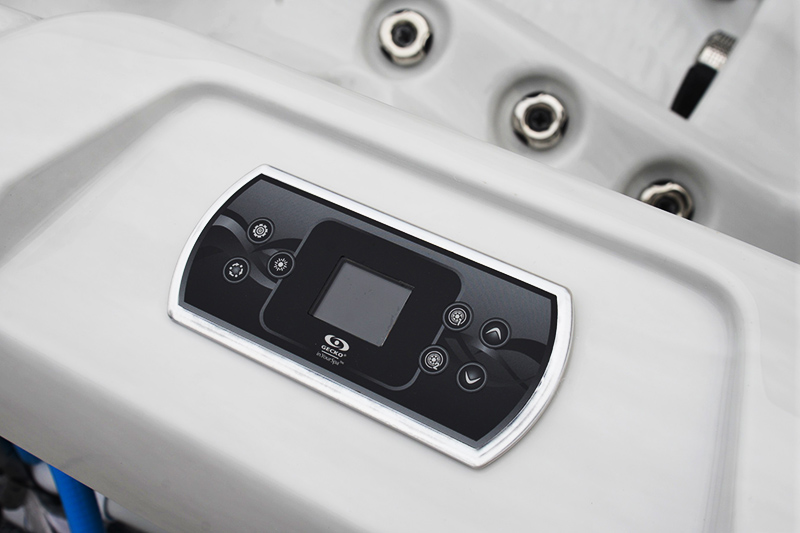 The Gecko K500 control panel is a versatile control system that enables you to control your spa easily at the touch of a button.

With it's in built music system you can also control your spa music from your control panel. This comes as standard on all of our hot tub range.
Massage Jets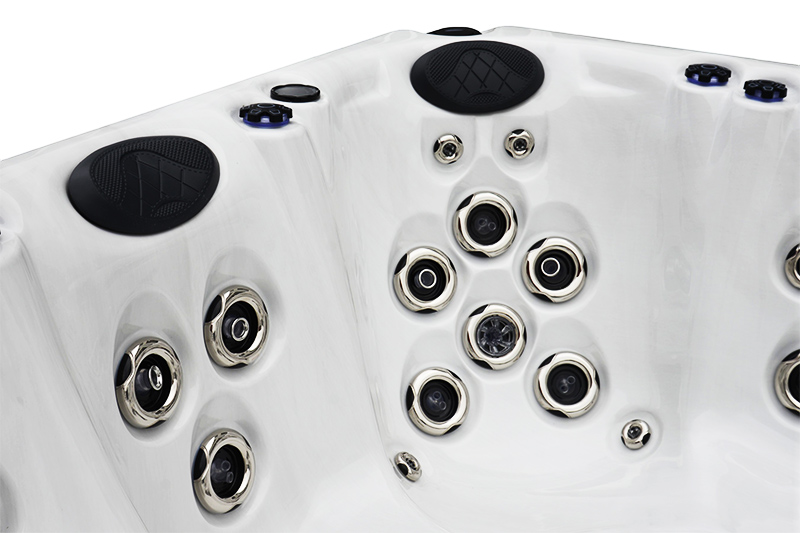 Imagine having your own personal masseuse but in your hot tub! Our luxury hydrotherapy massage jets are fantastic at relieving tension and muscle tightness.

Warm water combined with our jets relaxes your muscles and will leave you feeling refreshed and stress free.
Unbeatable Thermal Performance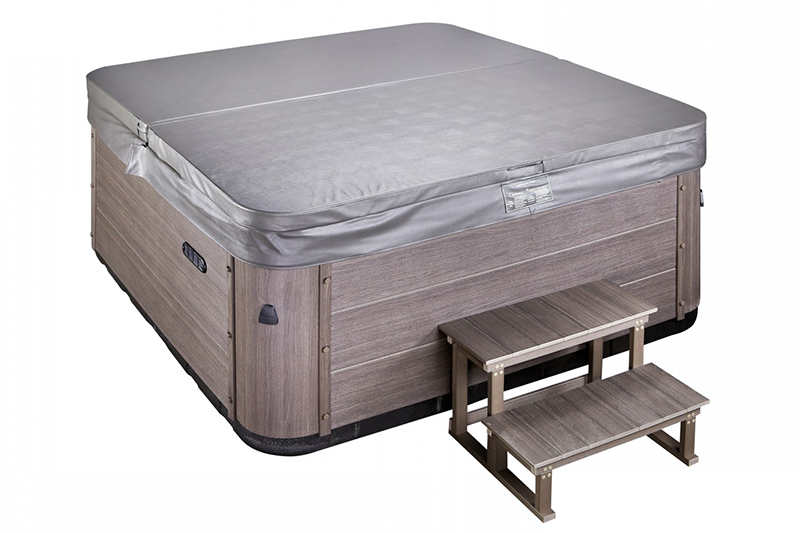 Our Advanced Spaquilt Insulation offers our users one of the most efficient running hot tubs with optimal heat retention in the market.

Built for the most extreme of conditions that Scotland has to offer, our Advanced Spaquilt Insulation uses the heat generated from the pumps to keep your hot tub warm, reflecting this heat back into the spa whilst keeping out the colder outer air. This ultimately reduces your running costs so you can sit back and relax for years to come.
Built to Last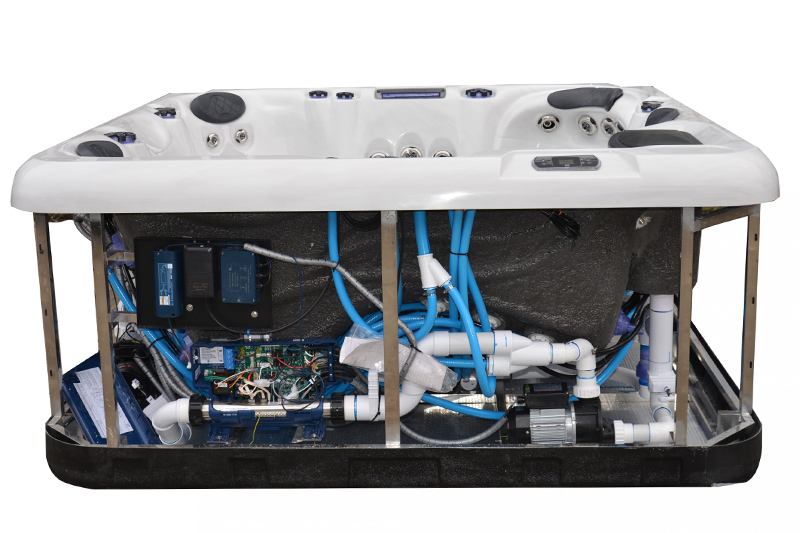 We manufacture our range of spas to be long lasting and also be maintenance free. All of our hot tubs come complete with a stainless steel structure and ABS base.

We use American Aristech Acrylic who are the world leader in hot tub acrylics. Internal pipework is also glued and clipped to ensure your spa does not leak and withstands heavy usage. You can have total ease that your new spa comes complete with some of the best components available.
Sterling Silver
Odyssey
Midnight Canyon